27 June 2017
Re: Futures
Studio Hani Rashid book launch!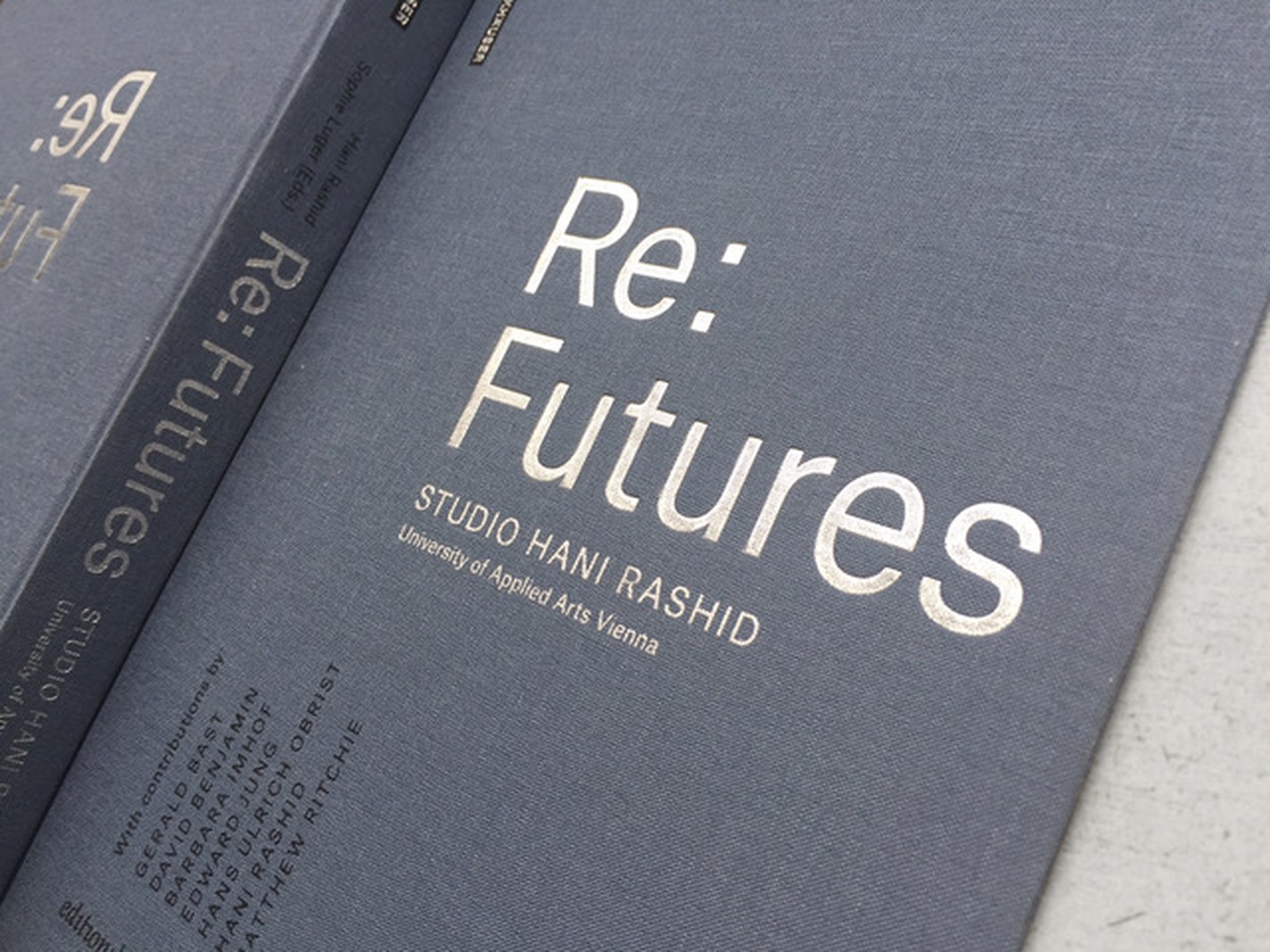 Re: Futures: a compilation of five years of research conducted at Studio Hani Rashid, Institute of Architecture at the University of Applied Arts Vienna.
Under the direction of architect and teacher Hani Rashid, the selected projects in this book address many of the significant and critical challenges that architects face and are set to confront with greater urgency as we head into the near and deep future.
The works range from highly innovative architectural experimentation to large-scale sustainable urban interventions that focus on the possibilities and provocations of integrating new technological phenomena and capabilities into the design process.
Through a collection of texts, digital and physical models, computer visualizations and drawings as well as large-scale installations and exhibitions, this research positions architecture as a discipline of increasing relevance in the decades to come.
http://www.studio-hani-rashid.at/news/49/15/BOOK-LAUNCH-Re-Futures-June-27-2017---5pm-AIL